Congratulations to the whole "Gets Good Light" team for their nomination for Outstanding Short Form(Live Action)!
A luxury condo begins the day staged for an open house to lure wealthy buyers, but by night becomes a brief refuge for a family targeted by immigration enforcement.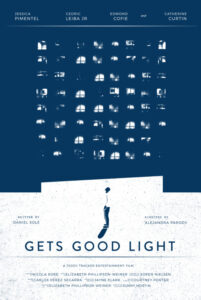 Directed by Alejandra Parody
Alejandra Parody is a Colombian director based in New York City. Her NYU thesis, Rosa, was awarded the King Prize and recognized as a finalist for the NBCUniversal Film Festival. Alejandra's narrative and commercial work screened at festivals worldwide, and Billboard and Huffpost featured her work.
CAST
Jessica Pimentel
Cedric Leiba Jr.
Edmond Cofie
Catherine Curtin
PRODUCER
Elizabeth Phillipson-Weiner
SCREENWRITER
Daniel Solé
CINEMATOGRAPHER
Soren Nielsen
COMPOSER
Elizabeth Phillipson-Weiner
EDITOR
Carlos Pérez Segarra
PRODUCTION DESIGNER
Jayne Clark
EXECUTIVE PRODUCER
Sunny Hostin
ASSOCIATE PRODUCER
Kelsey Klimara, Miranda McClellan
CASTING DIRECTOR
Nicola Rose
DIRECTOR OF PHOTOGRAPHY
Soren Nielsen
52nd NAACP IMAGE AWARDS NOMINATIONS!